For the second year in a row, Japanese university students have come to Chandrapuri to help with Amma's Uttarakhand Rehabilitation Projects. Last year they built houses for flood victims. This year 65 members of International Volunteer University Students Association will focus their work on two area schools.
After two days travel from Delhi by train and bus, the students went immediately to work assembling new classroom desk and bench sets to be presented by MAM to 100 local schools.
Earlier they were warmly welcomed by the community plus very special guestsEducation Minister Mantri Prasad Naithani and MLA (Kedarnath) Shaila Rani Rawat.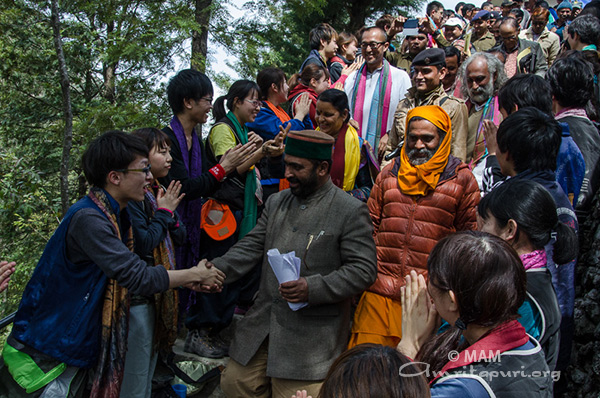 Both Indian and Japanese students shared dance performances with a large crowd of students and school officials from around the region.
– Scotti