31 Jan 2009, Guam Island
During my stay in Guam, we took a group of children for a nature hike, in order to give them a chance to bond with Mother Nature and value the many blessings that She always showers on us.
The name of the place was "Shark's Hole", which is a hidden beach about a 1 hour hike from any roads. Only local residents know about this place, but we were fortunate enough to have such a guide.

While walking the 1 hour, we encouraged the children to appreciate the beauty and splendor of nature, as well as the delicate balance of life contained there. After reaching Shark's Cove, we gave the children time to swim in the ocean, then we built a huge Shiva-linga out of sand. We then guided the children to do abhishekam to the Siva-lingam, followed by bhajans and eco-meditation.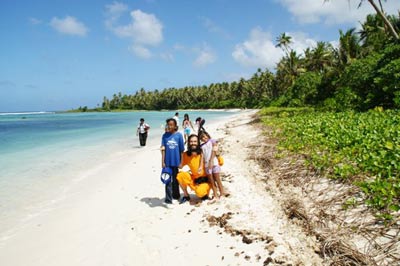 The last time I went to Guam, we had a different hike to an underground cave, where the children also swam and did eco meditation.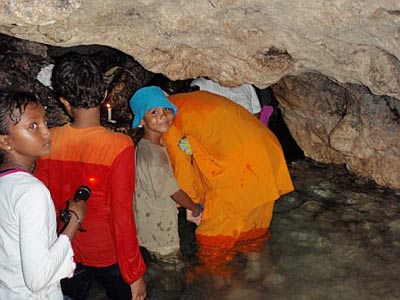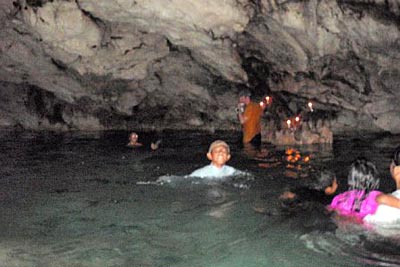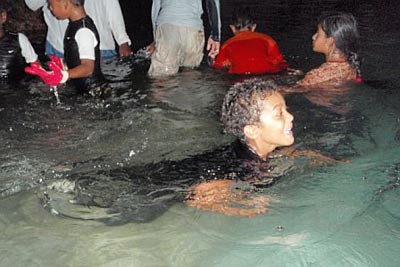 – Shantamrita
[geo_mashup_map]