We are building a new double house for Vikram on a steep slope, high above the river level. His house washed away in floods just ten months ago.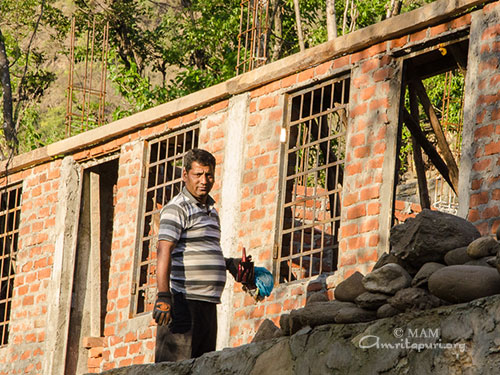 Vikram, his wife Anita, and their two sons will live in one half while his parents and brother will live in the other half. It is common here for families to share a larger house, so nearly half of the homes we are building are double.

Vikram is a hard worker, helping us with every phase of construction not only on his house, but helping to build for others as well.
– Scotti